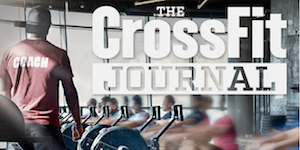 CrossFit Ayer Shirley
Ayer Shirley Regional High School is proud to host CrossFit Ayer Shirley. Check back frequently for WODs and class schedules. This will be a Panther Block class during quarter 4 and we will be offering evening and summer programming.
CrossFit Ayer Shirley
141 Washington Street
Ayer, MA 01523
CrossFit Ayer Shirley Coaches
Steve Kendall 
Coach Kendall is a Level 1 CrossFit coach and a five-time CrossFit Open competitor and judge. He has qualified for the Online Masters event twice and was in the Top 10 in the Northeast three times. He also is heavily involved in obstacle course racing, road racing, and ball hockey.
Coach Kendall has four years of coaching CrossFit at CrossFit Nashoba and will be pursuing other certifications.